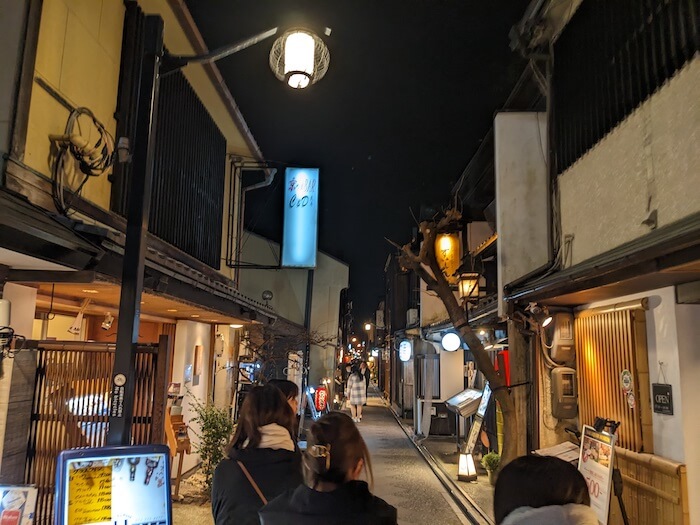 Kyoto, which evokes a historical atmosphere, attracts numerous tourists, both Japanese and foreigners, every year. The areas of "Sanjo" and "Shijo" that I'll introduce this time are well-known as prominent tourist spots in Kyoto, and they are highly recommended as they are close to Kyoto Station ♡
Now, let me guide you on how to explore these popular tourist destinations!
1. How to get to Sanjo
There are several ways to get to Sanjo, but generally, you can use the following methods:
Using the Kyoto Subway from Kyoto Station:
Transfer to the Kyoto Municipal Subway Karasuma Line at Kyoto Station and ride to Sanjo Station. The journey takes about 5 minutes.
Using the bus:
Buses also operate from Kyoto Station to Sanjo. Get on the appropriate bus at Kyoto Station's bus terminal and get off at the Sanjo bus stop. The bus ride takes approximately 10 to 15 minutes, depending on traffic conditions.
Using a taxi:
You can also take a taxi from Kyoto Station to Sanjo. Taxis are a convenient mode of transportation, but the travel time may vary depending on traffic congestion.
Choose the method that suits your schedule and preferences best to access Sanjo.
2. Let's explore the attractions of Sanjo!
Sanjo Bridge is a large bridge spanning the Kamogawa River. It was built in 1590, making it Japan's first stone pillar bridge under the orders of Toyotomi Hideyoshi. Sanjo Bridge preserves many traces of history, such as sword marks believed to be from the famous Ikedaya Incident during the late Edo period and the location where the Shinsengumi and Tosa samurai fought. It's an irresistible place for history enthusiasts!
Near the bridge, I found this stone monument! It's called the "Origin of Ekiden Monument." Speaking of Ekiden, it refers to the popular Tokyo-Hakone Round-Trip University Ekiden Race held every year during the New Year holidays, also known as the Hakone Ekiden. Ekiden has gained popularity overseas as well, known as "EKIDEN" in recent times. This relay race involving universities from the Kanto region has a history of nearly 100 years.
Surprisingly, the birthplace of Japan's esteemed Hakone Ekiden is Kyoto! The monument bears the inscription "The history of Ekiden starts here." At that time, it was a grueling race covering approximately 514 kilometers in three stages from Kyoto's Sanjo Bridge to Ueno's Shinobazu Pond, running continuously for three days and nights, regardless of day or night.
■Rice cracker shop
Just across the bridge, there is a long-established rice cracker shop ♪ It has a charming atmosphere, and inside the store, there are various types of rice crackers!
The number of varieties is approximately over 100.
■Starbucks Kyoto Sanjo Ohashi Store
If you want to take a little break, why not visit Starbucks! You can have a coffee break while enjoying the view of the Kamogawa River!
■Kamogawa river
Just walk down the path next to the bridge, and you'll find the Kamogawa River, a favorite resting spot for the people of Kyoto. Many people come here to feel the Kyoto's elegance while watching the flow of the river.
Currently, the view might seem quite plain, but in spring, it becomes vibrant with cherry blossoms in full bloom! Let's take a walk along the riverbank!
Pontocho
Pontocho is undoubtedly one of the major tourist attractions in Sanjo ♪ It refers to a long street that spans about 500 meters from north to south and is one of Kyoto's renowned hanamachi (geisha districts).
Around 3 o'clock in the afternoon, you'll see signs indicating that some establishments are getting ready.
The shopfronts exude a nostalgic charm!
While walking, I came across Pontocho Park, where families and locals take a rest.
There seem to be some intriguing narrow alleys! It makes you want to explore them!
■In truth, visiting at night is highly recommended!
However, Pontocho is known for its abundance of drinking establishments, so it's better to come in the evening if possible. Not only is the ambiance delightful, but there are also trendy izakayas lining the street, making the experience exhilarating just by walking through.
The hanging lanterns outside the shops add to the Kyoto vibe and create a charming atmosphere.
If you take a step away from Pontocho, you'll find yourself on a road where a small stream flows. There are many stylish shops here, so even just passing through and seeing them is enjoyable!
3. Let's explore Shijo!
Passing through Pontocho, you'll arrive at Shijo Kawaramachi, known as the Shijo area! Shijo Street, a major thoroughfare, runs through this place, bustling with people coming and going.
Shijo is like the heart of Kyoto, offering numerous places to enjoy, including shopping malls and restaurants, making it an ideal destination for those who want to experience Kyoto to the fullest.
Shijo is divided into two parts: Kawaramachi and Karasuma. Kawaramachi is close to Gion Shijo and Kamogawa, while Shijo Karasuma is closer to Kyoto Imperial Palace and other areas!
■Gion Shirakawa
A recommended spot in the Kawaramachi area is Gion Shirakawa!
It's a famous and picturesque place often used for TV filming! The stone-paved streets, the murmuring stream, and the lined-up traditional Kyoto machiya (townhouses) create an elegant and stylish atmosphere.
In spring, cherry blossoms bloom profusely, making the scenery even more beautiful.
■Kyoto Teramachi Kawaramachi Shopping Street
In the Kawaramachi area of Kyoto, there are two major arcades: Teramachi Kawaramachi and Shinkyogoku. Both are popular spots, but this time, let me introduce you to Teramachi Kawaramachi Shopping Street!
Teramachi Street, with its long-established shops and historical sites, is a place where you won't get bored just passing through!
While walking along, you'll come across the famous Nishiki Market.
■Shijo Karasuma
Continuing along Shijo Street, you'll reach a large intersection. This is Shijo Karasuma.
Shijo Karasuma is not only a popular tourist spot but also well-known as a business district, with many corporate offices and buildings, giving it a slightly mature atmosphere.
Crossing the intersection of Shijo Karasuma, if you turn right at the second corner, you'll find some charming shops. This is a hidden gem! There are delicious-looking shops that only locals visit.
Here is the popular and famous ramen shop「和醸良麺 すがり(Sugari)」
The exterior of the shops is so stylish that you wouldn't even recognize them as ramen shops!
The Sanjo and Shijo areas offer so many shops and tourist attractions that you can't explore them all in one day.
If you walk towards Gion, you can also visit temples and shrines like Kiyomizu Temple and Yasaka Shrine. So, please enjoy the fascinating and enjoyable Kyoto Sanjo Shijo area to the fullest!