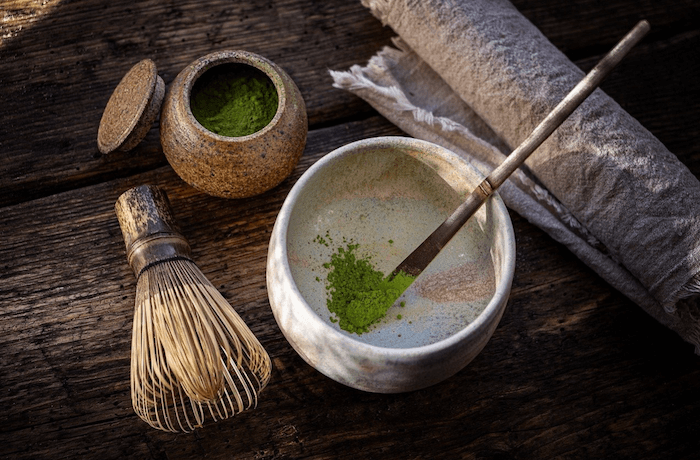 Have you ever heard of the word "Nodate(野点)"? In general, Nodate means to make tea outside. In other words, it means to enjoy drinking green tea in a place of your choice while being healed by nature.
I will introduce detail of Nodate.
The best thing about Nodate
Nodate is an open-air tea ceremony in which people make and enjoy green tea or powdered green tea.
It is popular among a wide range of people, young and old.
It is recommended for those who want to enjoy the tea ceremony casually. It is really special to have tea in the middle of nature while breathing in the delicious air.
The perfect experience to rest… a little piece of time you will spend a most pleasant time, far from the urban din.
Things need to be prepared
I'm not sure what to prepare, but don't worry.
At a minimum, you will need the following items
Teacups

Tea whisk

Powdered green tea

Small spoon

Hot water
It's a good idea to bring hot water in a thermos.
And once you have Japanese confectioneries, just take them to your favorite place.
As for the teacups, you can use whatever you have at home.
Teacups with wide and deep rims are recommended because they make it easier to make matcha.
The sweets you bring can be seasonal Japanese sweets, or western sweets like chocolates and cookies!
Sado has almost no set rules of etiquette for Nodate. So have fun with whatever you wanted!
The trick is to relax with a cup of matcha made by yourself in a park, just like enjoying a cup of coffee in a cafe.
Let's invites guests and serves matcha!
Usually If you make matcha tea, you probably already have some of the tools.
The best part of Nodate is that you can enjoy changing the tools such as tea bowls and tea spoon little by little depending on your mood. And also I think it is wonderful to choose tea bowls while imagining the recipient.
Invitees should enjoy the tea and ask about the bowls, tea whisk, and other tools.
The important thing is to express your gratitude and enjoy the space!
Have a special time in Noadte
Going out to your favorite place is great, but if you doing Nodate, it makes that time and place more special.
When you deeply concentrating on making tea, you don't think about anything else and relaxes you.
Making tea for someone else is a special opportunity to feel their warmth.